Let's discover Buenos Aires from the water!
Less than an hour from Buenos Aires City to the Northern Metropolitan Area, you can find the gateway to one of the biggest deltas in the world and the only one of sweet water to its mouth.
This magnificent natural system, composed of rivers, streams and islands has a unique biodiversity.
Kayak Río de la Plata offers two options for paddling in this natural scenary:
Delta – Half day tour – From 9 am to 12.30 pm – 
This tour begins in San Fernando city, from our base in the Delta.
We´ll have a technical safety talk before boarding to paddle by streams and calm waters. We´ll arrive to a beach where to have a break and relax. We´ll return by a different route, enjoying the enviroment.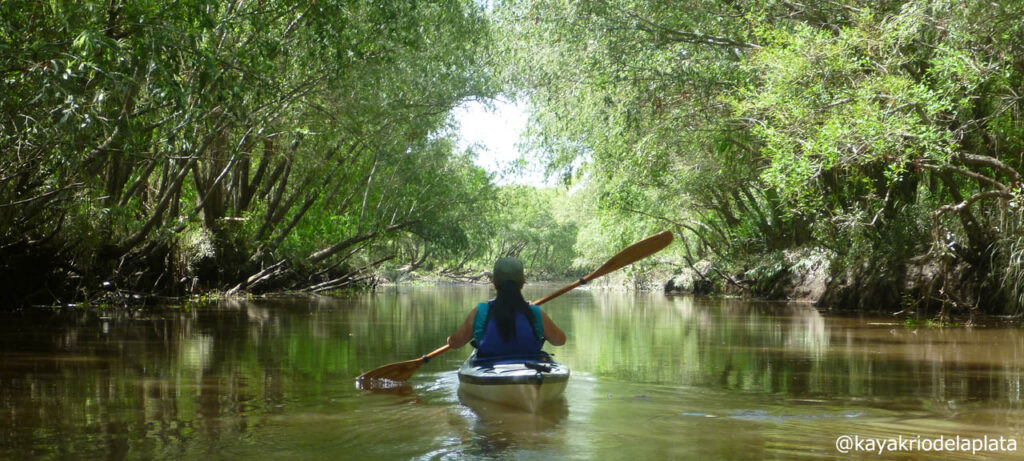 Full day tour Delta + Río de la Plata – From 9 am to 4 pm – (over 16 years old)
This tour starts paddling by streams and calm waters from the Delta to the Río de la Plata, the widest river in the world; where we can see a unique view of the city. Sailing through rushes we reach the wetlands to enjoy bird watching. A relax time begins at a bar where we land to have lunch (special dish and cold drinks) for an hour and a half. A different route takes us back enjoying the environment.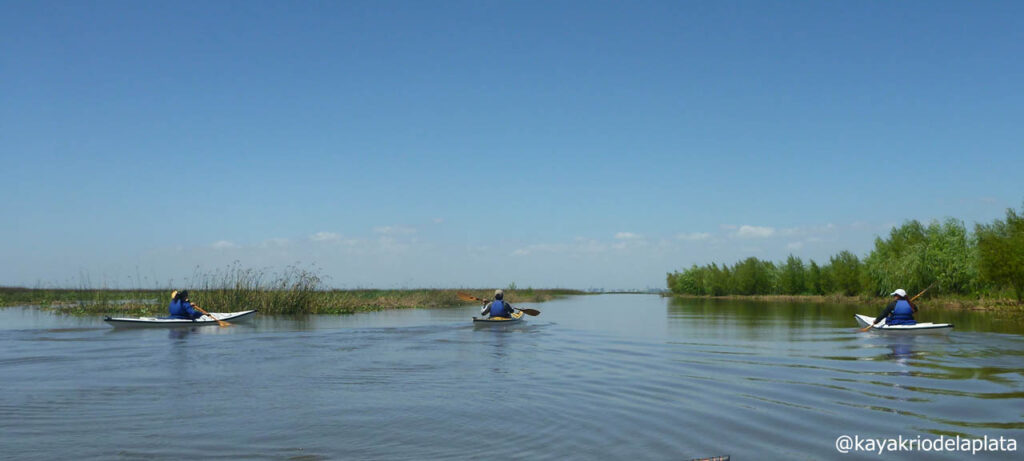 It´s recommended for this program to be a healthy and active person.
The best option to kayak on Delta is during the week.
Grupal or private guided tours, on Tuesdays, Wednesdays, Thursdays and/or Fridays.
It includes certified kayaking guides and full equipment.
If you are visiting Argentina, don't miss this experience ♥
We´ll be happy to guide you.